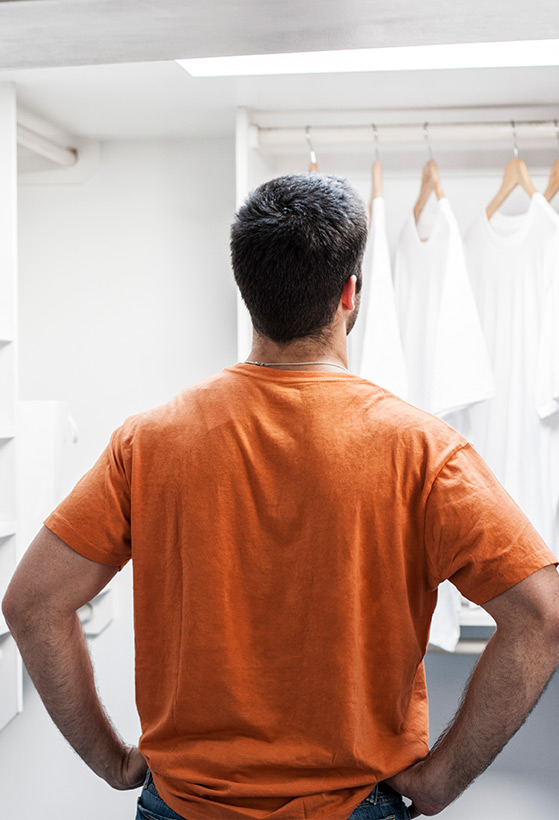 Sometimes keeping it simple is what makes the whole effort sexy.
Perhaps we need reminding that simple still can still be sophisticated.
Simple can still mean quality.
Simple does not mean shoddy.
But simple is not always simple to do; there is an attention to detail it requires, and today I was reminded of how well Kiniki does pay attention to those details, quite closely.
We have received word that Kiniki has announced the return of their ALEX Collection, with softer fabrics, new colours and the one big thing that we love at TURNIP STYLE – NO TAGS!
First of all the collection comprises of; a thong, a (full rear coverage) tanga brief, a trunk and a (no-fly) brief.
All pieces come in four of the traditional colours for men's underwear; black, white, blue and red. With just grey missing, but we still have Christmas 2021 to look forward to? Perhaps?
I remember putting on my first pair of Kiniki. At that time my preference was for undies that were more flashy, so the experience was one I had not yet had.
The one thing that could not be ignored was how well Kiniki undies were made. I still have some Kiniki gear in my drawer that was handed down to me by UrbanGuyTO. They are still comfy, supportive and none of the seams have started to wear or fray.
With the advancements in machinery technology, fabrics are being made stronger and softer. Kiniki creates a blend of 95% premium stretch cotton and 5% Elastane. Bringing you a super soft feeling familiar cotton fabric that has been bolstered with the strength of Elastane.
Shape retention is just one of the benefits of this blend. By adding Elastane you get that little bit extra support you will not find in a 100% cotton undergarment. Keeping your junk in the spot you wanna keep your junk.
The removal of annoying, irritating labels is the best advancement in underwear. Kiniki has you covered.
At the time of printing this article the ALEX Collection is on sale but it bears noting that if you buy in multiples at Kiniki you get extra savings. Look into buy 3 or 5 pieces at a time.
While you are visiting Kiniki; be sure to check out their "LAST CHANCE" section. Great opportunities to grab a unique piece or two that will fit nicely in your collection.
Related Article