July 30, 2023
I'd encourage everyone to stop supporting the stigma that people choose to ...
The Pool is Closed. Welcome.

When the Pool closes to the public; the real fun begins. I have created this space to be a 'central hub' for my projects.
Keep scrolling to find more about my other creative outlets; or read my latest ramblings from; The Pool is Closed.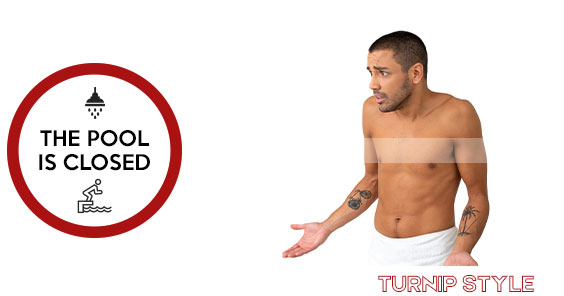 My Other Creative Outlet
Visit the shop at TURNIP TEEZ to visit The WOOD MORNING Coffee Cabin as well as Betty & Ethel! Get the latest t-shirt designs. Designs with sass!
I'd encourage everyone to stop supporting the stigma that people choose to become disabled or that we are lazy or its a punishment for poor decisions. ...
I picked these specific USB keys, out of all the ones that I looked at, because it was pointed out that they were in the local warehouse. ...
I am sure a wise person once said; "At least be consistent, if ya can't do anything else worth shit." Or maybe I heard it in a movie once. Nonet ...
We will work diligently to ensure the pool and sauna are restored to full operation in a timely manner. We would like to thank you in advance for your ...
This one struggled, to get through the 2 automatic sliding doors; and hollered for me to hold the elevator, all while fully focused on their screen. ...
WEEN isn't even where you break up the word ya dumb fucks. ...
Use Discount Code STIFF BREW at check out and all your Wood Morning Coffee Cabin merchandise will be 10% off – PLUS a portion of the revenue will be ...
How do you fine someone that has more money than they could possibly use? ...
Started with my fancy German crafted double walled glass coffee tumbler breaking ...