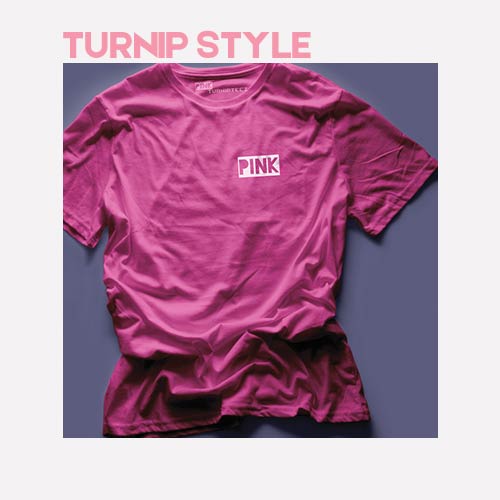 PINK by TURNIP TEEZ – A Collection designed with 3 goals.
1. Represent the POWER of COLOUR and how colour can bring us together.
2. Sustainability. One T-shirt can proudly represent for more than one purpose.
3. Kindness. Just how easy it is to spread kindness by being kind ourselves.
WEAR pink. SPREAD kindness. CHANGE lives.
Doesn't matter what you wear for Wednesday. If you are looking for somethings pink related; we suggest taking a 'peek' at these…
ON WEDNESDAY WE WEAR PINK
GOOD MORNING!
Well it is Hump-day! How are you all doing? Got your jockstrap picked out yet for Jockstrap Friday?
We've had some horrific and deadly incidents of hate fuelled violence that; has killed 4 family members leaving a 9 year old boy an orphan, and queer folks being attacked to the point of unconsciousness in queer spaces.
I am wearing PINK today because there is no room for hate like this ANYMORE.
Not some day.
TODAY.
Learn more about PINK here. Find answers like what the collection means. What projects and charities PINK supports and why PINK comes in other colours!
INSTA PICKS
Instagram accounts that we are sure you will find either entertaining, enlightening or just plain enjoyable. Queer folks that are trying to do something good in this world for others.
You may recognize heart throb Ev from Canada's Drag Race debut season as Pit Crew #3.
Ev is not just a handsome man with a beguiling smirk, he is passionate about a today that involves a strong and safe Queer community.
Follow him for everything from sexy photos, thought provoking stories and a well thought out laugh.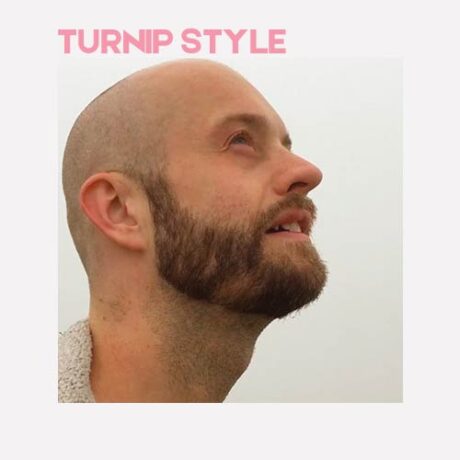 Venn Smyth. Recording artist. Podcaster. Radio host. What's next Venn? Nuclear science, perhaps? But only on the weekends?
Seriously, Venn has been a busy man during the pandemic. Just releasing another remix and making connections with other queer artists world wide.
Stumbled across The White Moose Café a number of years ago. It was an interesting time at the Café, as they just has a rather unpleasant visit by a vegetarian or a vegan. I can't remember which. (Kind of ironic)
Nonetheless the Owner is beyond clever and brilliant. Handles every situation with tact and humour and never gets pushed around.
Always looking to make the the community around The White Moose Café a welcoming place for all in the community (except, well – just follow the insta to find out).
From humours to heartfelt. Always a good time at The White Moose Café.
GEAR PICKS
Here is some pink gear to add to your collection.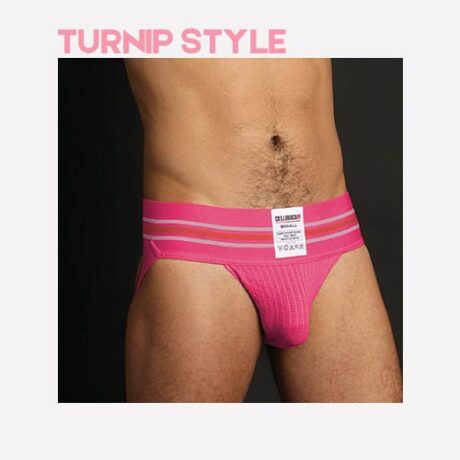 No secret that I have a wee crush on Cellblock13.
I have a love for the classics and I could not love theses vibrant colours more. I just started wearing mine in the Swimmers' style in PINK (of course).
Jockstrap Central stocks both the traditional 3 inch waistband as well as the swimmer jockstrap.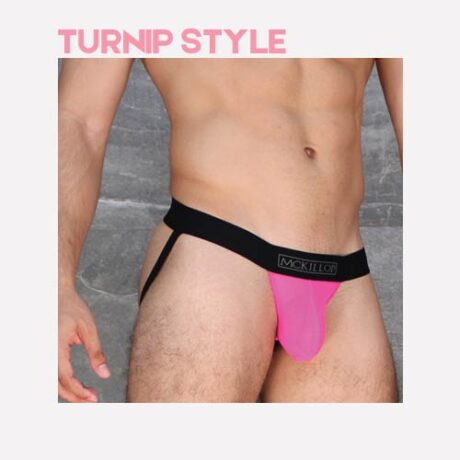 No mistaking that this is pink. But what you might not know by just looking at this jockstrap, is that you have 6 pouch designs to chose from; find the one that fits your junk, properly.
Also available in a selection of other colours, as well as fabric choices.
MCKStore has a varied selection available, plus explore their XXL selections for us thick boys.
HERE ARE THE TOP 5 TOPICS TURNIP READERS ARE DISCUSSING RIGHT NOW
[wpp stats_comments=1 limit=5 excerpt_format=1 excerpt_length=60 thumbnail_width=300 thumbnail_height=160 post_html='<li>{thumb}<br /><br /><a href="{url}">{text_title}</a>: {summary}</li>']

[gsf_post_medium_3 posts_per_page="4″ post_columns_gutter="10″ post_paging="none" post_animation="" ids=""]