Let's Talk Jocks Socks and Cocks
We are starting a new monthly feature at TURNIP STYLE – Jocks, Socks and Cocks.
Watch for new highlights on the 3rd Wednesday of each month!
This month we have started off with the innovative jockstrap designer Estevez and the Bruto Muscle Bear Jockstrap.   We follow that with some great mid calf, dual, socks from Sinner and to hold it all together a cock-ring that is a 3D print creation!   Follow this link here – or use the link in our footer throughout TURNIP STYLE.
We picked out this jockstrap because when Bruto jockstraps came onto the scene, things changed a bit. Not just for sport jockstraps with a fetish touch, but briefs as well as fashion jockstraps.
Always impeccably constructed and with the best materials. Bruto has a grasp on what it means to be a hunky sexy, stern but sexy bear.  
Should be pretty obvious why we picked this socks from Sinner. The message is on point for edgy fashion at Sinner and these socks give you the perfect opportunity to show off those calves you been working on in the gym.  
We certainly didn't stop with the innovation there, which is what drew us to the Russell Hardware cock-ring. Printed with a 3D printer; solid, smooth, sleek and super strong. And at the same time, feels about as light as a feather.  
After always having hefty thick and heavy cock-rings, this was a complete change in direction for me and I loved it. Find my review right here.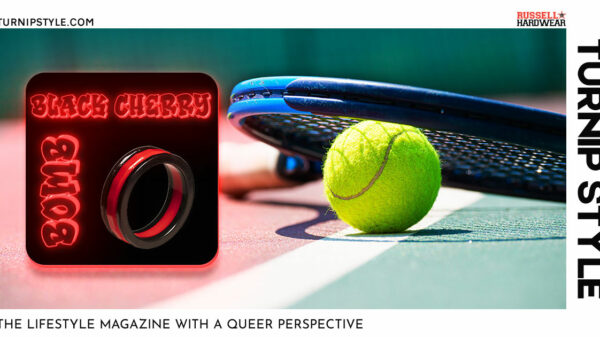 Black Cherry Bomb Geometric Cock Ring
Being that it is so light weight there were times I forgot I was wearing it until I realized my junk was sitting up in my briefs differently. Up front and centre.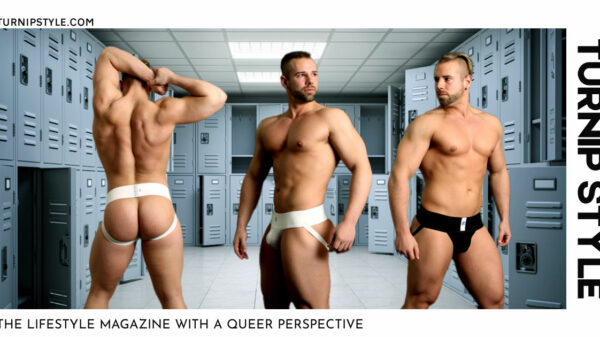 JC Athletic Classic 3 Inch Jockstrap
Review: This jockstrap scored 4.5/5. It is super comfortable, rugged, durable, fast drying. The most comfortable athletic jockstrap I've worn in ages.