TRAPPED CAMO BY MODUS VIVENDI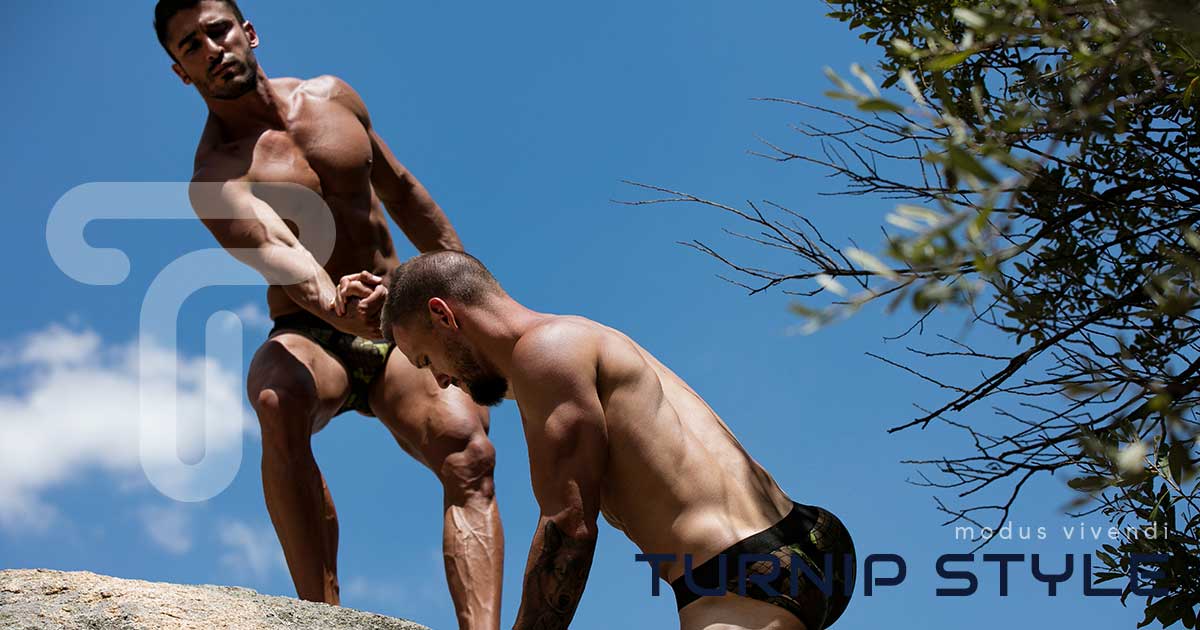 A beautiful collection of blue and khaki camouflage; bringing you the style, sexiness and sophistication we have come to know from Modus Vivendi.
This collection is super comfortable while offering minimal coverage and zero sacrifice on support and performance.
The collection is built with; boxers, briefs, jockstraps, low cut briefs, tanga briefs (pictured here to the right), tank tops, t-shirts, jackets, hoodies, pants, scarves and hats.
Check out the video below.
Imagine the sun and the air touching your skin giving you energy, feel the freshness of the mountains and fuel up to move further up.
Hey there…you are more than welcome to share your thoughts and comments about this post; TRAPPED CAMO BY MODUS VIVENDI, below.
I have also compiled a few other stories below, that may share your interest as well.
Oh, and please be sure to sign up for our Snap the Strap emails.
Cheers… turniphed
TAKE A LOOK AT THESE STORIES