An opportunity arose for me to get my hands on some traditional Turkish Style Towels. Made from 100% cotton, they are super absorbent and they dry super fast; the biggest 'catch' is they are not "terry cloth". The fabric is straight, flat, woven cotton. Plus, they are gorgeous!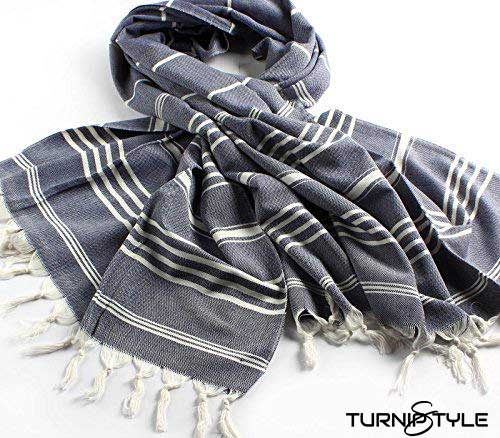 I want to buy bolts of this fabric and make everything out of Turkish cotton. I mean everything like, my bed sheets, shirts, a big robe, towels and just so much more.
This summer the new habit will be when stepping out of the shower or out of the pool. One towel I will wrap around my waist and the other bunched up around my neck to dry my hair and then I am off.
Best way to dry off is to just let the fabric soak up the moisture from your skin instead of vigorously rubbing away.

Our Canadian Readers may like this find on Amazon Canada.