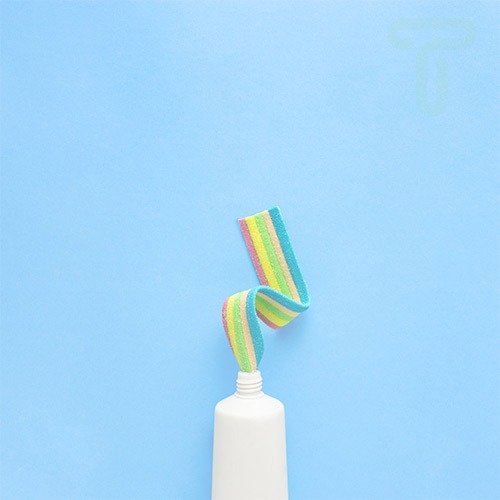 I doubt that you have ever actually tried to get toothpaste back in the tube after an accidental "discharge".
It sure as heck wouldn't be easy that is for sure; and say goodbye to the sexy definitive stripes of gel mixed with sparkles, if you do get it back in.
The whole thing sounds like one big mess. Ew.
This is why you put the cap on your toothpaste tube the second you have finished putting the recommended amount of toothpaste on your toothbrush.
Am I right?
That way when you lean into the mirror, to check out how well your pores are doing, while you are brushing your teeth, and accidentally lean on the toothpaste tube, you don't make a mess.
So here is where I am going to say something that many of you probably are not going to like. This is exactly the same principle as to why we all need to wear a mask when ever we leave our home and are around other people we do not live with.
The EASIEST way for us to protect ALL of us. Move faster towards a vaccine. Reduce the strain on our respective health systems and community projects is to STOP THE TRANSMISSION of the corona virus itself. It is easier for us to prevent the spread than deal with the repercussions of contracting the virus.
We have discovered that the virus is transferred through respiratory droplets. So, if the fluid comes outta your nose or mouth; it is a potential vehicle for spreading the corona virus.
We have also discovered that a person with the virus is contagious even when they do not have symptoms.
Putting on a mask prevents those droplets from escaping and either landing directly on someone or something, that they are going to touch and then potentially touch their face; close to their nose, mouth and or eyes. Also called; TRANSMISSION.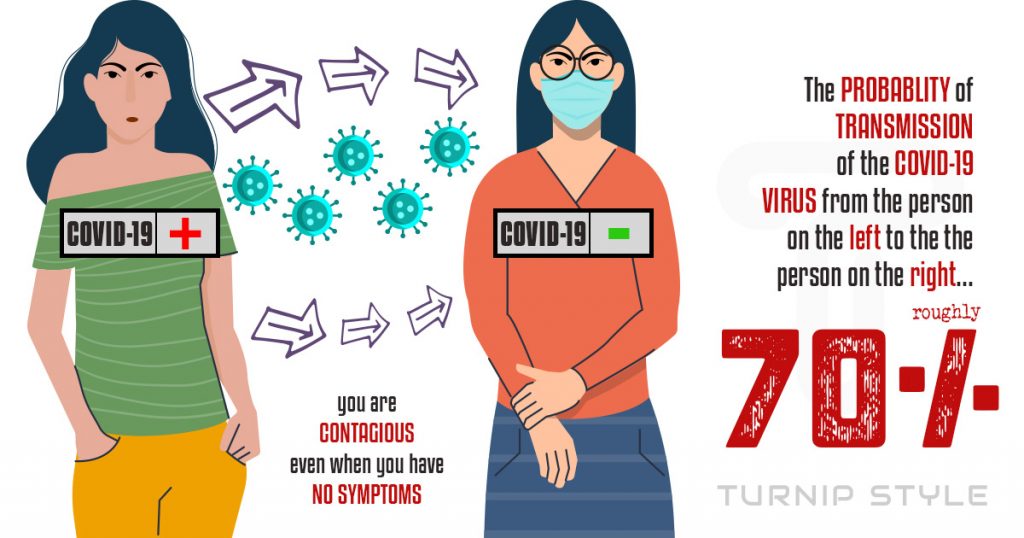 By not wearing a mask and being a potential carrier you pose a dangerous risk to others and you become PART OF THE PROBLEM.
When everyone puts on a mask we drastically reduce the chances of transmission of the corona virus.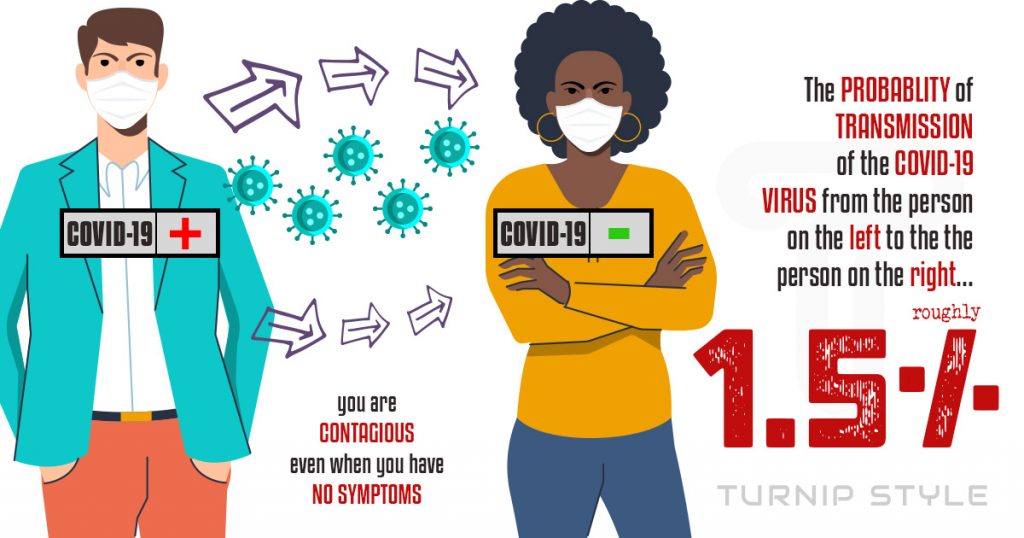 A drop from about 70% down to 1.5% is DRASTIC. All it took was for everyone to wear a mask. Imagine how many people would not be hospitalized because they never caught the virus because everyone was wearing a mask.
Seems like a no-brainer.
Sure they are uncomfortable, sure some of them are hard to breathe through (then you also know that you are not spreading the virus if you are contagious) but by wearing one you are doing your part, to protect all of us and bringing a faster end to this pandemic.
So you do your part; I will do my part and we will get through this together and faster.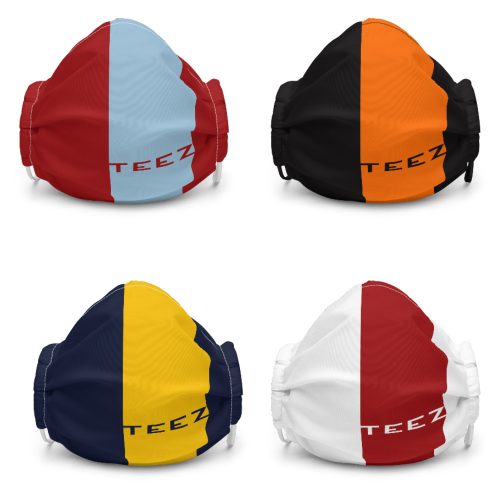 At TURNIP TEEZ you will find numerous options for face mask protection.
Pictured here are the premium masks; 2 layers with a pocket for a disposable N95 filter. Fashionable and functional. Also available; cloth masks and neck/face gaiters. Wear over a surgical mask and provide extra protection from the weather elements while guarding your health.
Please do you part to help stop the spread of COVID-19.
Related Article