I forgot I had ice cream in the freezer.

Don't yell! I know 🤦‍♂️

I have been punished. I forced myself to eat an extra scoop against my will.

— turnipHed (@turnipHed) April 18, 2021
I posted this tweet and didn't think much of it. Ate the ice cream, it made me happy. All was normal.
Then a couple days later my mate that lives upstairs messages me on his way home from his essential work. He plans on stopping at the market on the way and asks if there is anything he can pick up for me that I need, which he could drop off.
He offers 2 suggestions;
Doritos
Ice Cream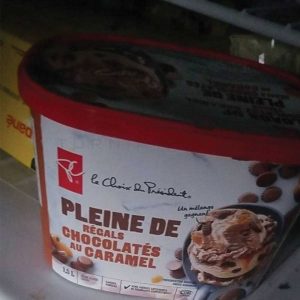 I replied with "Oh Doritos! YES PLEASE!"
That was it, that was all I wanted. I thought that was done.
But in another message I included an image, you see above, of the ice cream that was ALREADY in my freezer.
What I meant by that is, "Look! Fatboy already has enough ice cream thanks!"
What he understood was, "This is also the ice cream I want!"
Now I have 2 tubs of ice cream in my freezer. I had to throw a way an old bag of frozen peas to make room. (Rest In Peas)
Seems Karma found me and doubled me up like I said. #facepalm
I am brainstorming for my next punishment. Suggestions are encouraged below.
Related Article