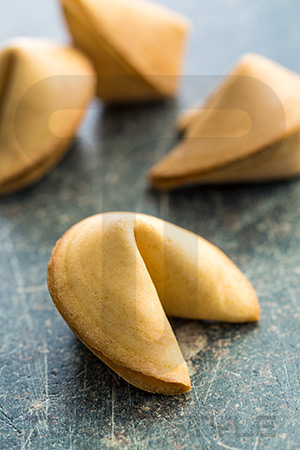 This past week I ordered Chinese Take-Away. I had been a really good boy and cleaned up on all my other leftovers and I was ready for the Chinese dishes I had been craving all week.
Everything was delicious (actually supper tonight will be the last of the take-away in my fridge) and I am already looking forward to next time.
I wanted to share this with you; it made me laugh.
A couple weeks ago when I ordered (the exact same order) I only received 1 fortune cookie.
This order, well, there were a BUNCH of fortune cookies in the bag. I love the cute little fortune messages of encouragement or the ones that teach you something uselessly, useful. Yeah. Fun!
Now, just for shits & giggles; let's pretend that I am slightly curious about superstitions and I have a wee touch, just a wisp of a mist, of the OCD.
The question I have is, what am I supposed to do with ALL the lottery numbers I now have, that are supposed to be "lucky" for me? I mean we are talking "fortune" right? This is a fortune cookie after all!
Do I just pick 1 of them? Is "that" my lucky number? Will that bring me my fortune?
Or do I have to bankrupt myself playing 12 different draws of the lottery. One for each fortune cookie? Is it a test of my dedication to the adventure? Is this a quest?
What would you do? Tell me in the comments!
Take care of you, stay home unless you NEED to leave. When you do, wash up, put on a mask, don't touch your face and then make sure you do a good hand-washing when you get back home.
xx, turnip
Related Article
No Related Article