MEET VICK
Hands-free does not necessarily mean you have to have a "hands-off" experience. You just have to be open to new angles and approaches to a mind-blowing orgasm.
Meet VICK. The remote control prostate massager by SVAKOM.
This beast has a whole lot of energy pent up inside and don't let his size fool you. This guy is ready to get going.
The first thing that struck me when I picked up the Vick is that the surface is unique. Soft with a texture unique to any other toy I have tried before. It was inviting and intriguing but then I lost all that when the full weight of the Vick hit me.
This little guy is a solid piece of machinery; I was surprised based on what I was expecting from looking at the size of the device.
Being that this toy is rechargeable I wanted to give it a full charge before giving it its first workout. But I am a dude, a very curious dude…so without reading the manual about the settings I just figured out POWER ON and holy crap I got the best "hand job" I have ever had.
I was not expecting that much BUZZ at all.
In fact, when I turned the VICK off, to plug it in for a charge, my hand still felt like it was vibrating. The same way I have felt when my chiropractor uses their super-duper-industrial-strength massager on my shoulders.
I was intrigued. It was clear I was in for a good time.
The VICK has 2 separate motors inside; one to focus on the perineum and one to focus on the prostate. This being a departure from the other devices I have experienced, which only had 1 vibration/stimulation engine for the entire device for the same 2 zones.
Clearly being able to focus on the 2 erogenous zones at once without compromise was going to be a new experience for me.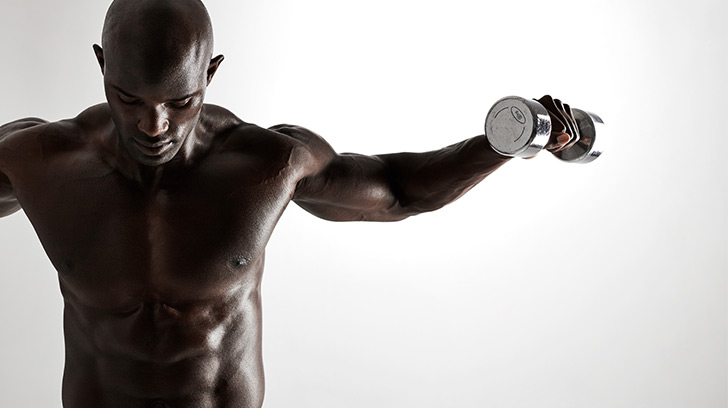 Let's talk logistics here for a moment…let's talk "what's in the package!"
Of course you get; the massager, remote control, battery for the remote control, USB cord for recharging the VICK, instruction manual and the perfect sized cloth bag to drop everything in.
The VICK will be the IDEAL travel companion, should you have to be on the road. Consider the VICK as your trusty travel companion that; never runs out of batteries, is easy to clean, always there to tuck you in and is as discreet as you want it to be.
Speaking of easy to clean, I was surprised how easy it was to clean up. I used my favourite lube and with a quick wipe up after there was basically just a quick rinse and pat dry and it was good to pack up for next time.
Here is where things ran short for me. There is no other way to tell you that it was too small for me. No matter which way I tried and trust me I tried lots!
Firstly, with insert-able length I was unable to reach my p-spot (prostate). I will admit that the size of the VICK compared to my other 2 prostate massagers. Primarily in length. With the VICK being short, not only did it not rest up against my prostate; I just was unable to get any appreciable enjoyment from the vibrations at all.
I find the the curve and distance for the perineum massager came up short for me as well, and I think that comes right down to size proportions and perhaps the accumulation of my previous experiences. My size at 186cm tall, 110kgs,  doesn't match this device; simply put Spot A doesn't meet Tab A and Spot B doesn't meet Tab B.
Who I think this will be idea for!
I still have plans to find a way to play with this toy. I have a couple play mates that want to get together with, once COVID-19 is no longer a concern at all, as I am pretty sure that this will be a great addition to our play time. However, all of them are riding around on a smaller frame than I am; approximately 15cms and 25kgs less.
I am curious if (hoping) that will make a difference.
What I think is important about this piece.
There are opportunities here for beginners to anal play and there is versatility as well as I can see that both cis and trans men will enjoy this – but I won't be able to say more on that until after 'The Rona' is over and I can start hooking up again.
Disclosure: I was approached by a representative of SVAKOM and was asked if I was interested in receiving a complimentary prostate massager in return for a published review. This is said review.
These extra stories may be interesting...