October 22, 2022
I picked these specific USB keys, out of all the ones that I looked at, bec ...
The Pool is Closed. Welcome.

When the Pool closes to the public; the real fun begins. I have created this space to be a 'central hub' for my projects.
Keep scrolling to find more about my other creative outlets; or read my latest ramblings from; The Pool is Closed.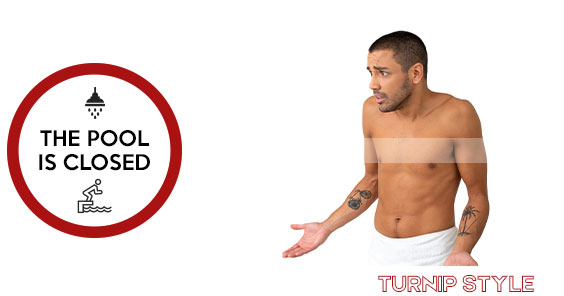 My Other Creative Outlet
Visit the shop at TURNIP TEEZ to visit The WOOD MORNING Coffee Cabin as well as Betty & Ethel! Get the latest t-shirt designs. Designs with sass!
Queer folk have been hooking up and sneaking around for a long time. Straight folk have continued to do their part to make sure that Queer folk have t ...
Inspired by PINK SHIRT DAY - a gesture of kindness, students organized and all wore PINK SHIRTS to school in solidarity with one of their classmates w ...
When you are walking down the street and you are looking for something that you might have dropped; like in winter that could be a mitten, glove, scar ...
Now, we have had some recent weekends of decent weather and some with, less than stellar weather and those were your weekends to install your Air Cond ...
I think Karma tapped me on the shoulder this week and reminded me that clear communication is key... ...
I was hoping 2020 would be the year we would put the anecdote "hindsight is 20/20" into practise and it seems we had further to go before we could ...
Well this was easy, fun and DELICIOUS. So maybe, now, we have new motivation to reduce the amount of plastic going to landfill and increase the amount ...
I remember queuing up as a young child to sharpen my pencil with my classmates. Mainly to waste class time of course; and walking back to my desk with ...