You can never have enough Jocks, Socks and Cock things.
Take a look at the Jockstrap, Socks and Cock Ring chosen for this month's Jocks, Socks and Cocks Pick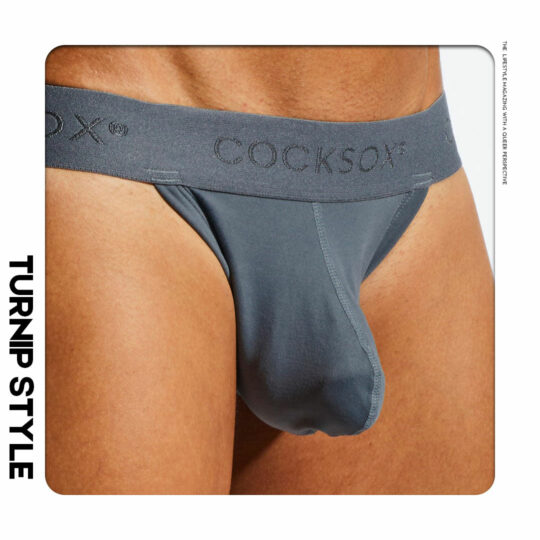 COCKSOX CX21N
At TURNIP STYLE we like to think of the CX21N Jockstrap by COCKSOX as a super clever blend of performance underwear and jockstrap.
The comfortable performance pouch, extra wide soft waistband. Comfort all day either under your trousers, scrubs, jeans or shorts.
Stop by at the gym on your way home from work, drop trou' and hit the court!
DTF? ANSWER YES? READ ON.

Socks are just as important part of gear play as a harness, boots, jock or any other piece of gear or hardware.
FORT TROFF's Fuck Me socks are vibrant and true to their underground roots.
Just make sure you don't skip "leg day" any more.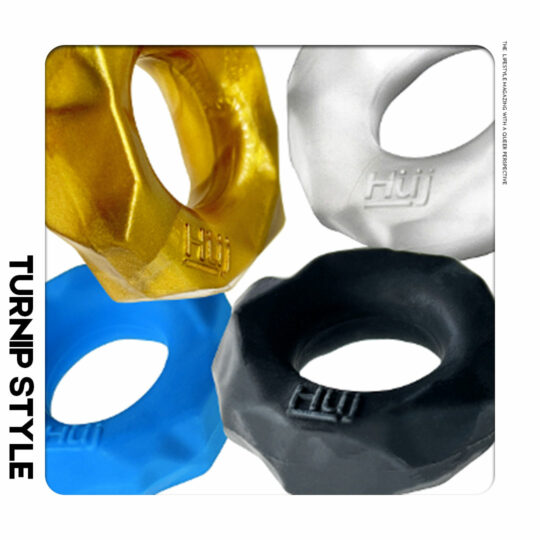 Oxballs Fractal Comfort Cockring
Attention to detail. I am a sucker for it, every time. Oxballs has an understanding of what works and why.
Comfort.
Stamina.
Performance.


Bruto Muscle Bear Jockstrap
Bruto is back at it, and doing a bang up job of "it".
The first time we brought mention of Bruto jockstraps, everyone went crazy for the new and innovative design and they were not disappointed. Now Bruto brings you a sports level jockstrap but with a super soft stretchy pouch with an amazing bear print.
Sinner Dual Socks
The perfect length. The perfect message. Pairs really nicely with a pair of Sinner briefs.
Available in black on white or white on black. 80% cotton,  15% polyester and 5% spandex, the perfect blend. Subtle, sexy. Sinner.
Russell Hardwear Cherry Bomb Geometric Cock Ring
I have this and I love it. I will be writing more about this cockring by Russell Hardwear soon but now is the best time to tell you about this wild cockring.
So smooth and so light weight and so comfortable.
Available in different colours and sizes from Jockstrap Central.