Before reading this review on the JC Athletic Classic Swimmer Jockstrap, and if you have not already done so, I invite you to read my review on the "brother" jockstrap; JC Athletic Classic 3 Inch Jockstrap. Simply because everything about the pouch and elastic leg bands in the Swimmer Jockstrap is the same; history, quality, comfort and durability of his wide waistbanded brother.
During my "coming out" story, in relation to jockstraps, I mentioned that a swimmer jockstrap was my first every jockstrap. SNAP THAT STRAP! wink.
First though, we should cover quickly "what is a swimmer jockstrap"?
It is a jockstrap for swimming. Wait wha…?
Yup, that is what I said…a jockstrap for swimming.
Back in the "way olden days" when swimming or "public bathing" became a thing; there was no support for the gentlemen and his friends. So-to-speak. A small adaptation to streamline the jockstrap that the bike courier C. F. Bennett invented in 1874, and we end up with what we see here.
With the advancements in swimsuit design, like what Speedo® has done in the last decades. Remember a Speedo® used to just be wool and men wore swimmer jockstraps underneath. Wet wool! Such Fun!
Thankfully we now have new materials for swimwear. Spandex, Nylon, Polyester, Elastane, to name a few, which all give us not only more supportive swimwear options but fashionable as well.
While sitting and thinking about how I would write this review again; after having the jockstrap for a number of years, it dawned on me that one of the strongest reasons I went for a swimmer jockstrap was because I was very much into bikini, tanga style underwear and I felt the 3 inch waistband was just too cumbersome.
That was just all about style and feel for me back then. I was for sure not in anyway athletic. I liked the way it felt sleek on me but I think this is when I got my first taste of having a proper pouch that held my junk in place but didn't suffocate my junk. I hated being squished.
JC Athletic took every detail of the original classic swimmer jockstrap and packed it into the this garment. No sacrifice and no compromise.
---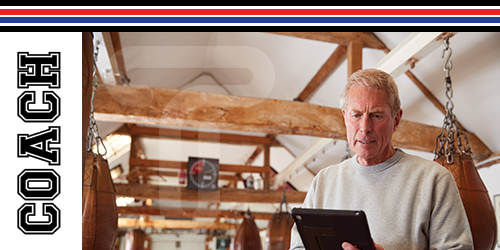 ---
This is a proper, honest to goodness sports athletic jock. It has lasted longer, held up better and stayed more comfortable than any of the other jockstraps that fit into the "sports/athletic" category.
I have worn it; swimming, running, walking, to the bar and even to backyard BBQ. I have washed by hand and in the machine, I have hung it to dry and thrown it in with my towels on HIGH in the tumble dryer (not recommended) and the JC Athletic Classic Swimmer Jockstrap has held up like a champ.
In fact, I wore it this morning when I went for my first attempt at a 5am run in months. New runners (as you may see on my Insta) but my old faithful JC Athletic Classic Swimmer jockstrap in black; under my running shorts.
If you were to take the 2 JC Athletic Jockstraps from my collection, lay them side by side you would see that the Swimmer Jockstrap is my favourite. Best $15 I ever spent AND look how long I have had it! (They came out Feb'17 I believe.)

Now if we could just get JC Athletic to make jockstraps in some super exciting colours…
JC Athletic Jockstraps are available at Jockstrap Central.